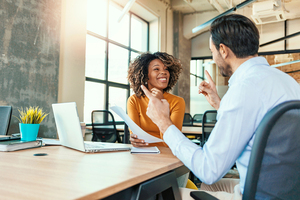 Texas Life brings you valuable permanent life insurance to help meet your clients' needs.
Worksite Market
PureLife-PLUS1: A high face amount low cost Universal Life plan which provides significant insurance coverage for your premium dollar.
Permanent, individual life insurance to age 121
Level premium guarantees coverage for a significant period of time. After the guaranteed period, premiums may go down, stay the same, or go up.
Unique limited right to partial refund of premium if future premium required to continue coverage increases (conditions apply)
Premiums are payroll deducted so payments are simple and convenient
PureLife-PLUS GWL2: Group Whole Life Insurance that is permanent and portable as long as the premiums are paid timely.
Guaranteed coverage for employees
Guaranteed level premiums, death benefits and cash value
Provides a living benefit if the insured becomes terminally ill
Chronic Illness Rider available to help cover living expenses if you become chronically ill
Convenience of payroll deduction
1 - Flexible Premium Adjustable Life Insurance to age 121. Form ICC18-PRFNG-NI-18 or Form Series PRFNG-NI-18.
2 - Group Whole Life Insurance. Form Series TL-CGWL-19. GWL is not available in VA. Terminal Illness is not available in CA or IL. Conditions apply. Chronic Illness Rider available for additional cost for all eligible insureds ages 17-59. Conditions apply. Form Series TL_GRP-CI-19. Not available in CA, IL, MA or WA.
Employees actively at work are eligible. Guarantees subject to contract terms, exclusions and limitations and the insurer's claims paying ability and financial strength.