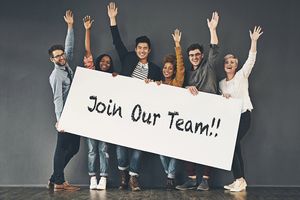 Texas Life was founded in 1901 and has a broad background in both permanent life insurance and the voluntary benefits marketplace. We have established a culture of customer service with our primary goal to provide financial protection when it's needed most. Texas Life is one of the nation's top providers of voluntary permanent life insurance sold at the worksite.1
Texas Life is also committed to our colleagues through career growth, company culture, work/life balance, employee benefits, diverse and inclusive workforce, and more. We strive to contribute to our community, focus on teamwork and collaboration, while adding in fun employee events where there is an opportunity to develop strong working relationships between colleagues.
Please see the available positions and apply to join our team!
1 LIMRA International, 1st Quarter 2022