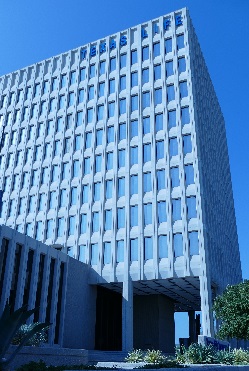 Texas Life Among Nation's Top Providers
In LIMRA International's survey of voluntary permanent life insurance providers, Texas Life is ranked among the country's top providers in terms of new permanent life insurance premium.1
"As evidenced by our exceptional growth rates, both producers and consumers are realizing the value of Texas Life products," President and CEO Doug Dixon said. "Producers appreciate our products for their simplicity and competitiveness, while consumers hold Texas Life in high regard for our stability and a customer friendly approach. Texas Life is solely focused on providing the best permanent life insurance for consumers sold through the worksite."
Texas Life is celebrating 120-years
Texas Life Insurance Company is celebrating its 120-year anniversary, beginning April 1. Founded in 1901, it's the oldest life insurance company chartered in Texas and holds Charter No. 1, issued by the Texas Banking Commission, because the Insurance Department had not yet been created. Texas Life has been part of the downtown Waco community since opening for business. Leading the company over its 120-year history have been four members of the founding Mayfield family as past presidents and three non-family members, including the current president and CEO, Doug Dixon.
Texas Life entered the voluntary benefits arena in 1998 with a singular focus on permanent life insurance sold to employees via payroll deduction. Texas Life prides itself in helping to provide financial security to employees through their employers, with permanent life insurance that is easy to buy and even easier to administer. Texas Life has established a culture of customer service with the primary goal of providing customers with financial protection when they need it most. With nearly $35 billion of life insurance in force and an A+ rating from A.M. Best, Texas Life has established itself as a leader in the voluntary permanent life insurance industry. 1, 2
1 - LIMRA International, 1st Quarter 2023
2 - Assigned to companies that have, in A.M. Best's opinion, a superior ability to meet their ongoing obligation to contract holders. A rating of A+ is the 2nd highest of 16 ratings.